August 3, 2023
Colonel David "D.J." Western Appointed as Interim President & Dean of Appalachian School of Law

On behalf of the Honorable Jerry Kilgore, Chairman of the ASL Board of Trustees:
The Appalachian School of Law (ASL) is proud to announce the appointment of Colonel David "D.J." Western as the Interim President and Dean.  This appointment will become effective on October 1, 2023.
"Dean Western brings a host of life and academic experiences to ASL. In his time at ASL, students and alumni have grown to respect his abilities and look to him for leadership at the school," said Jerry Kilgore, Chairman of the ASL Board of Trustees.  "He will continue us on the upward course Dean Faulkner established during his tenure."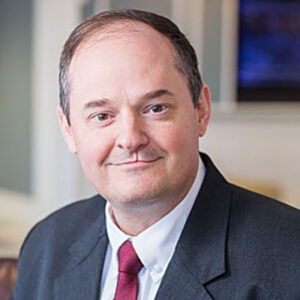 Dean Western, who currently serves as ASL's Dean of Students, brings a wealth of experience and commitment to the new role. His career spans close to 30 years in the United States Air Force as both an enlisted airman and a commissioned officer. His international tours include Saudi Arabia, Qatar, Kyrgyzstan, and Afghanistan, with more than three years spent in a deployed environment.
Dean Western is not only a distinguished military veteran but also a passionate legal scholar with expertise in International, Environmental, and Criminal Law. Dean Western graduated with a JD in 1997 from Lewis & Clark College in Portland, Oregon, and received a Certificate in Environmental Law from the country's top Environmental Law program. He then went on to join the Air Force JAG Corps, where he prosecuted and defended hundreds of cases at all levels of court-martial proceedings. In 2013, he was recognized as the Air Force's Top Linguist of the Year for his invaluable French and Arabic translations that supported OPERATIONS ENDURING FREEDOM and INHERENT RESOLVE.
Colonel Western is also a recognized expert in Space Law.  While pursuing his LL.M. in International Law at George Washington University (where he graduated with a 4.0 GPA), he and his team won a World Championship in a Space Law Moot Court Competition sponsored by the National Aeronautics and Space Administration (NASA).
Over the years, Dean Western's legal expertise and dedication to justice extended beyond the United States, as he served in various international assignments, including as the Staff Judge Advocate at the United States Embassy in Canberra, Australia. His work in the international arena involved representing the U.S. before the Australian Government on legal issues and crafting Australia's first space law rules of engagement. His military accolades include an impressive eight Meritorious Service Medals and the Legion of Merit.
In 2018, Colonel Western played a crucial role in resolving an international humanitarian law dispute in Cameroon, leveraging his French fluency and legal expertise to affect positive change with the Cameroonian military.
Prior to joining Appalachian School of Law, Dean Western held the position of Associate Dean for Administration and Student Development at Liberty University School of Law from November 2018 to July 2022. Most recently, Dean Western's commitment to legal education and his impact on students earned him the 2023 1L Professor of the Year award at Appalachian School of Law. This honor reflects his dedication to nurturing the next generation of legal professionals and creating a positive and transformative educational experience.
Colonel Western's commitment to making the world a better place doesn't stop in academia. In addition to his responsibilities to ASL, he is also an ordained pastor at two local churches in Grundy, Virginia, a devoted husband, and a father of three children.
As Interim President and Dean, Colonel Western will leverage his extensive experience to lead the Appalachian School of Law with a commitment to academic excellence and will foster a supportive environment for students, faculty, and staff, ensuring that the institution continues to provide a high-quality legal education. His proven leadership skills and legal background make him an ideal candidate for this role, and the school is excited about the possibilities that lie ahead under his guidance.
The faculty, staff, and students at Appalachian School of Law welcome Dean Western's leadership, knowing that his multi-faceted background and passion for law will lead the institution towards even greater achievements.